In need of irrigation repairs? Perth residents can rest assured knowing that the experts from Perth Reticulation Experts are the first on the job every time, available for professional and reliable service.
We have been a trusted name in irrigation repairs and maintenance for years, doing everything from fixing minor leaks to installing and optimizing entire irrigation systems.
All it takes to get an estimate from one of our team members for irrigation repair and maintenance services is a quick call. Talk to an irrigation expert today by calling 08 6263 4644 today.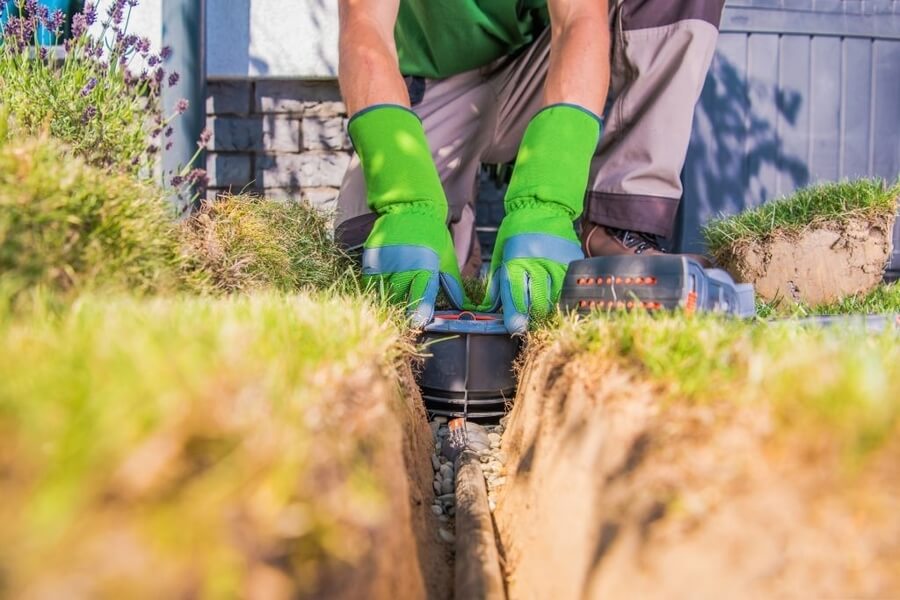 Irrigation Repairs – All Perth Suburbs
Before we make any repairs on an irrigation system, our technicians will start with a thorough assessment of the system, identifying and diagnosing vital areas of concern and where repairs are needed.
Every professional assessment starts with a test to detect any issues in the irrigation system itself, as well as assessing the condition of your lawn or garden to detect any visible signs of suboptimal water delivery.
With Reticulation Perth, you can rely on our experts to provide irrigation repairs that are fast and thorough, ensuring your water efficiency is at peak performance.
In Perth, you need a reliable irrigation system. While it can be difficult to see some areas of your irrigation system, the symptoms of an unreliable system are unmistakable.
If you are experiencing leaks, uneven watering, runoff, or faulty watering timing, your irrigation system may need maintenance or repair services.
That's where our technicians come in. Irrigation repairs are our specialty, inside and out. We get the job done right the first time so you can maintain your beautiful lawn and garden with optimal water efficiency.
The Most Common Irrigation Repairs Perth
Many common problems can occur in all elements of an irrigation system, from reticulation piping to sprinkler systems, garden bores, and much more.
If there is a water leak, you may see puddles in the yard or there may be a hole in the line leading to the sprinkler or reticulation system.
Faulty timing of the system can not only lead to costly water usage penalties but can be a sign of a leak in the pipeline, debris clogging the pipes, or too much water demand between the house and irrigation system.
Each of these problems are a sign that your irrigation system needs repair or maintenance before it can be used effectively. If you need a system assessment or repair, give our experts a call today.
What is a Reticulation System?
A reticulation system is an important part of any irrigation system; a vital part of maintaining a healthy, beautiful lawn and garden.
The secret? The system is a simple pattern of water distribution pumped through an underground network of pipes. These pipes are installed underground with the placement dependent on the shape of the lawn and garden.
A reticulation system is a great way to maintain your lawn and garden with an even distribution of water, keeping your plants lush and lively without you needing to remember to water them yourself.
With water regulations in Perth to keep in mind, it is important to have your reticulation system maintained properly to avoid water use penalties.
These penalties apply to all water use, whether from a sprinkler system, reticulation system, or handheld hose. [1]
The winter sprinkler switch off is a permanent water-efficiency measure starting 1 June and ending 31 August each year. – Government of Western Australia
These penalties are in place to prevent excessive use of water in the winter when the rate of evaporation is low to maintain a reservoir for hotter months.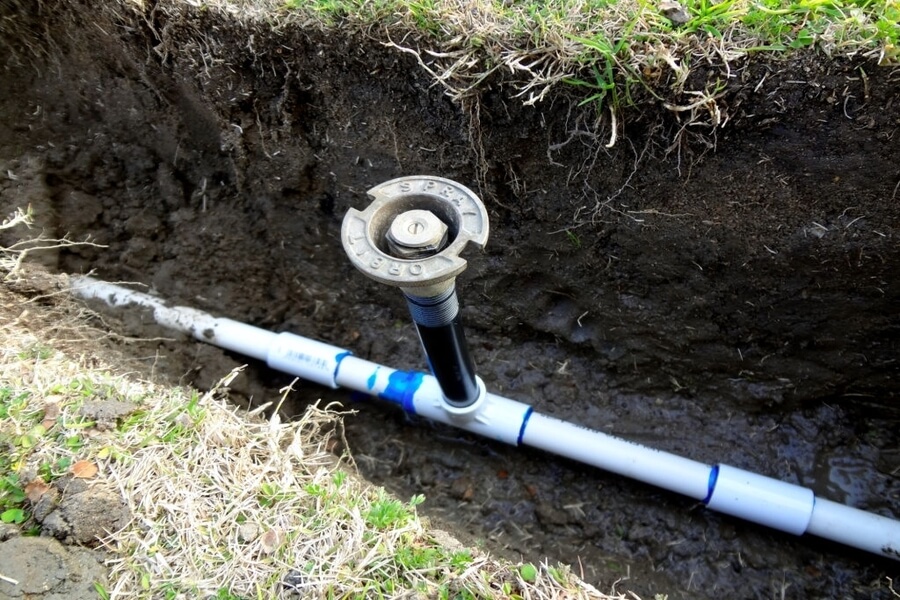 Reticulation & Irrigation Services
At Perth Reticulation Experts, we provide a variety of irrigation repairs, maintenance, and even new system installation services. These services are essential to keeping your irrigation system running smoothly and avoiding water use penalties.
Below are some of the irrigation repairs we provide:
Perth Reticulation Repair & Servicing
Reticulation repair and maintenance is our specialty, with reticulation systems being the top irrigation choice for Perth residents. While efficient and easy to maintain, is it critical to repair these systems as soon as an issue arises.
Sprinkler Repair Service Perth
Your sprinkler is a vital part of keeping your lawn and garden healthy. When a sprinkler starts to fail or needs routine maintenance, call us as soon as possible to avoid potential leaks and pipe bursts further down in the system.
Pump Repairs
Neglected well pumps that are left unused for a time may need repair or maintenance before they can be used again. Often, roots will find their way to the pipes, crushing or clogging the pump and rendering it unusable.
Garden Bores
When you need a garden bore maintained or repaired, you can call the experts at Perth Reticulation Experts.
Garden bores should not be installed close to wetlands or rivers, or in areas with poor groundwater quality – Water and Environmental Regulation [2]
Irrigation and Reticulation Health Checks
Performing regular maintenance is an ideal way to keep your irrigation system at peak efficiency, providing your lawn and garden with enough water to sustain it without using more water than necessary for the job.
Even a small water leak can cause several hundred litres of water loss in just a few hours, so it is critical to have your irrigation and reticulation system's health assessed proactively.
Book your irrigation repair today
Looking for more information or want to know how much we charge for irrigation repairs in Perth?
Our Reticulation Repair & Servicing Fees
We charge a $99 call-out fee, then $100 an hour – charged in 15-minute increments.
Replacement parts are charged additionally as required to repair your system.
Give us a call today at 08 6263 4644 now to see how our experienced irrigation technicians can help you. We specialise in all types of irrigation repairs, from reticulation systems to garden bores, sprinklers, and much more.
References:
Western Australia Government. Water Supply. https://www.wa.gov.au/service/building-utilities-and-essential-services/water-supply/winter-sprinkler-switch
Government of Western Australia. Department of Water and Environment Legislation. https://www.water.wa.gov.au/urban-water/bores