If you live in Perth, you will already know that climate change is having an impact – and even if you aren't a keen gardener, you will have felt the impact of our significantly reduced rainfall over the past four decades.
Due to this, the State Government has made changes to the garden bore sprinkler roster to help protect Perth's valuable and depleting groundwater resources. This change to two watering days a week, which is effective from the 1st of September 2022, will save up to 30 GL of groundwater each year, supporting the rise or stabilisation of the watertable in urban environments for the benefit of wetlands and bushland areas.
Before this change, bore users were able to water their gardens and lawns three times a week – a huge incentive for homeowners to install bores and has been a very popular option for garden-proud homeowners looking to install a reticulation system.
The good news is that homeowners all over Perth have been watering their gardens only twice a week for over 20 years – so it is completely possible to still maintain a healthy, happy and beautiful garden, even with one less watering day a week.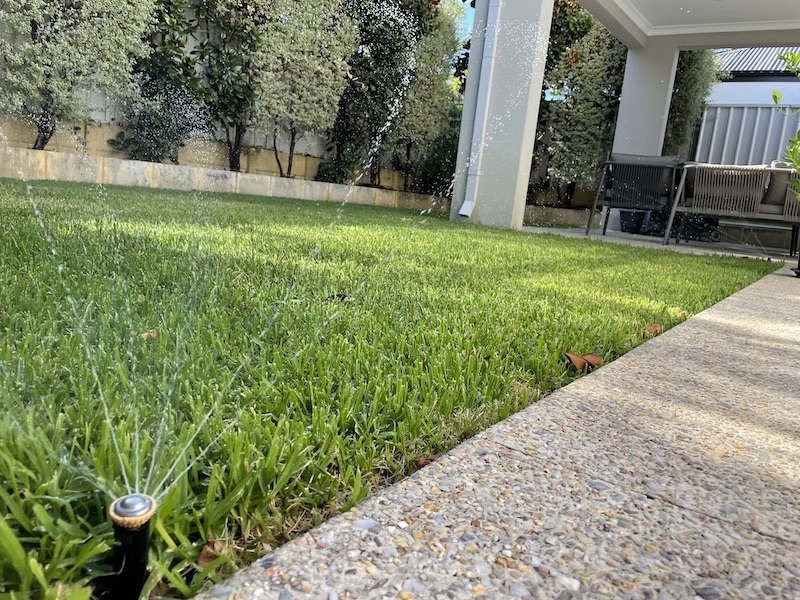 What Are Your Watering Entitlements Now?
For Perth and Mandurah/Peel bore owners', from 1 September 2022, you can only water two days per week in line with the scheme water roster.
Don't have access to scheme water?
Don't panic – you can seek an exemption if you don't have access to scheme water and are in a Department of Fire and Emergency Services Bushfire-prone area.
Why Restrict Bore Systems?
In comparison to scheme water users, bore owners use about three to four times as much water for their gardens. The amount of water this will save – about 30GL a year – will keep more groundwater in our system and help our water table stabilise. This protects our wetlands, gives us a more sustainable water source to rely on, and enables us to keep our urban areas cooler.
This is only one of the range of measures the Government will be implementing in their goal of transitioning Perth to a waterwise city by 2030. This is something to support and will benefit all of us – so it's only right to do our part.
There will be no changes to Community garden bore systems – these will continue to operate under their current conditions.
Is Your Reticulation System Up To The Challenge?
Having a professionally installed and designed system has never been more important for bore owners. This way you can ensure that essential system elements such as your coverage, watering times and durations, and water pressure are all customised to your garden, location and system, so you are making the most of your two watering days a week!
Not sure your system is optimised for the new watering roster?
Give our team a call on 08 6263 4644 to book in a system Health Check with our team to review, fix and optimise your system and set up your new watering times and days. See our prices and more information here.