Professional Irrigation and Reticulation Installation
in Perth
Residential and commercial reticulation installation and design you can count on.  Let our water-wise reticulation systems keep your lawn or garden lush all year.
Building a new home, planning landscape renovations or needing your old system replaced?
Professionally installed reticulation systems
At Perth Reticulation Experts we specialise in designing and installing reticulation systems for Commercial and Residential properties. Our reticulation and irrigation designs utilise the most durable, low-maintenance and water-wise irrigation products available. We want to help you keep your garden lush and green all year round.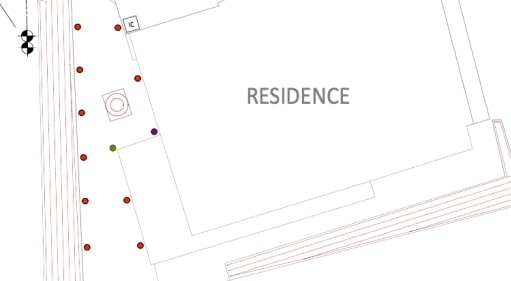 New Reticulation and Irrigation Design
We offer a range of reticulation systems to suit varying requirements. Our technicians will design a reticulation system plan which takes the size and shape of your property into consideration, along with carefully allowing for water distribution to all vital areas of lawn and garden.
Our reticulation and irrigation designs are always water-wise, ensuring for a maximum of water savings for a sustainable, and cost-effective system. You can enjoy low water bills while keeping your garden looking lush and healthy.
Whether you have bought or built a new home or have been in your business location for a long time now, a newly designed reticulation system can benefit you. Trust our team to tailor the design to suit your needs.
Reticulation System Installation
With years of experience, our technicians have the right skills and knowledge to install a water-wise, automatic reticulation system for homes and businesses in Perth. Our technicians have a high level of workmanship and attention to detail, delivering reliable results for every reticulation system installed.
We always use high-quality parts, from sprinklers and connectors to controllers, to ensure a long-lasting irrigation system. Our technicians are also equipped with the latest tools to achieve efficient new installation.
After the installation, our team won't leave the property without giving you a run-through of the system, along with a few pieces of gardening advice to maximise your new reticulation system.
Using water-wise reticulation systems designed to meet the specific needs of your property, you will prevent common problems like over-spray and dry patches. Also, with a high-quality system, you don't have to worry about a spike in your water bills and costly repair and maintenance services in the long run.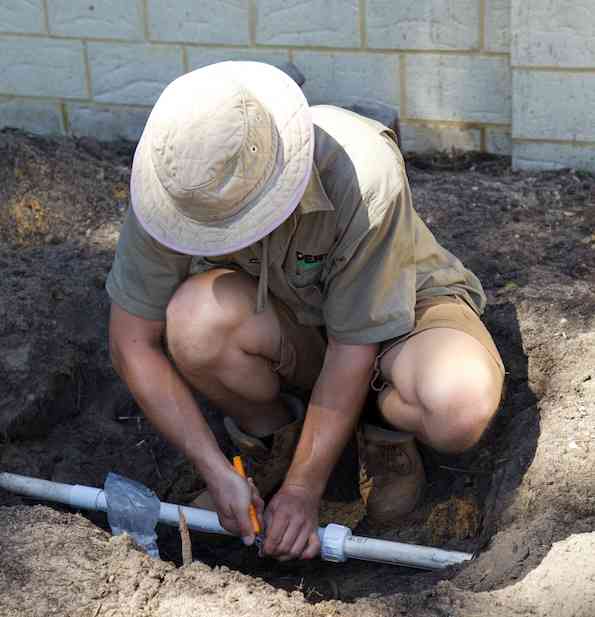 Book your Professional Site Assessment
 Contact us today to book in for an expert assessment of your site to begin your new reticulation installation.
One of our technicians and system designers will conduct an on-site assessment of your property and complete water flow and pressure tests. This enables us to then create a new reticulation system plan along with a detailed quote for your installation.
Book your Professional Site Assessment – $175.
Why Choose Perth Reticulation Experts?
Experienced technicians
Our broad expertise and knowledge in reticulation allow us to diagnose complex problems and design various systems that suit the different requirements of residential and commercial properties. Our technicians' attention to detail and quality workmanship ensure we get the job done right the first time.
Quality parts
We only source and use quality parts for any system we design to ensure it lasts a long time. We stand behind the quality of our parts; most of them come with a warranty.
Unparalleled customer service
Our clients' satisfaction is our priority. From the moment you call us to the time we finish the job, you can expect high-quality customer service from us. Our technicians provide careful, thorough assessment and explain the service before doing any work. We work promptly, keeping the disruption to your business to a minimum. We also never leave waste behind. After all, we're here to help increase your property's kerb appeal.
Honest pricing
We keep our pricing competitive and transparent. Our system design, along with the pricing and other plan details, will go through you for approval. We don't start any additional job without consulting you first.
Award-winning service
Over the years, we have won multiple customer service awards. We have been recognised for our expertise in installing water-wise reticulation systems. We take pride in helping many properties reduce their water consumption, and we are more than happy to do the same for your home or business.
Do You Need A New Reticulation System?
When it comes to reticulation and irrigation system installations in Perth, you should only trust the experts. With us, you gain peace of mind knowing you have an automatic, well-irrigated garden — without having to pay for incredibly high water bills. Give us a call today to book your professional assessment with one of our qualified technicians and system designers.