We Specialise in Total Garden Reticulation Services
Here at Perth Reticulation Experts, we take pride in delivering professional reticulation services and high-quality results to both commercial and residential clients.
Our constant training and association with industry leaders will get you the best results.


Offering reticulation installation, repairs and maintenance, we can provide a complete retic service for your property.
Whether you need automatic watering, lawn irrigation, sprinkler systems, or a complex reticulation system, you can trust us to deliver a tailored solution that is both durable and water efficient.
Thanks to our attention to detail, you'll always receive a professional service at a reasonable price. Having developed long-term relationships with many clients throughout Perth, we have built a reputation for our reliable service and high quality standards.
Should you need further services such as garden maintenance or landscaping, just look to our partner companies Perth Gardening and Perth Landscaping. Achieving your garden paradise doesn't have to be difficult – simply trust us to take care of all your landscaping, gardening and reticulation requirements.
---
Meet our Director – Thibaut Holl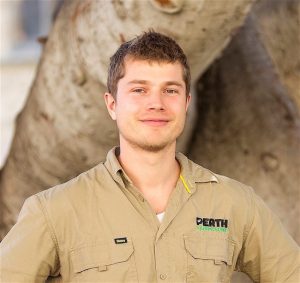 Thibaut (pronounced 'Tibo') started Perth Reticulation 4 years ago and it has been growing from strength to strength under his capable management ever since. Born in France, he moved over to Perth in 2012 where his keen interest in all things green and his passion for beautiful landscapes lead him to create Perth Landscaping Group – the umbrella company for Perth Reticulation.
Thibaut is a reticulation expert with experience in both design and installation, along with the know-how to find and repair almost any irrigation issue. Now he holds a high standard for every employee he takes on – he knows how everything should be done from personal experience!
Let us provide your reticulation installation and repair services
You can trust Perth Reticulation with your irrigation requirements. With many years of experience, affordable rates and quality workmanship every time, Perth Reticulation Experts is the best choice for your property. Please browse our services or contact us today.