Read what our customers have to say about our award-winning service…
Customer satisfaction is important to us
We're proud to have received loads of great feedback for our reticulation services from our customers over the years. 

Hear From Our Happy Customers…
More reviews for our Reticulation Services…
Great guys, very accommodating and thorough – I have highly recommended them to family and friends and I will use them again. Thanks for a great job well done. Cheers.
— Max A. in Mount Pleasant
On time, friendly, good rates and a superb job!
— Chloe S. in West Leederville
Great Service young lad never stopped working!
— Paul Critchley 
Our front garden had to be dug up for the installation of new sewerage pipes. Thibaut and his team completely relaid a new reticulation system, lawn and new garden beds so that the front was vastly better than it had ever been before. We have continued to use them for our garden maintenance and are very happy with their efficiency and friendliness.
– Brian W. in Bicton
A++++ service! I was looking for quotes to install reticulation at my place. Amazing communication and a fantastic job. What a champ! I fully recommend them!
— Daniel Caraene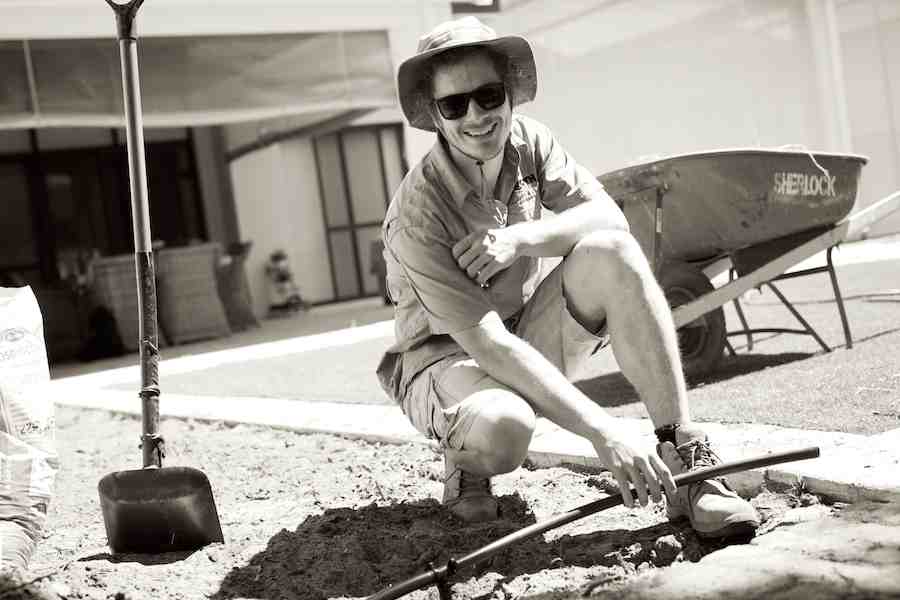 My partner was most impressed with Jon., as he rocked up he got straight into it, definitely knew what he was doing. When I got home, he ran me through what he had done, showed me it all working, explained the problem etc. Absolute 10/10 bloke.
– Jamie
Your team were amazing yesterday and did a fantastic job. I am very impressed with them. Cheers and thanks.
—Cathy C  
We are proud to have received the Australian Achievers Customer Service Award 2-years running!  
Why is this so important to us?
This award is applied for by hundreds of businesses like ours right across Australia – and is judged solely on our customer's feedback.
But we can't take all the credit – we have our amazing team and loyal customers to thank!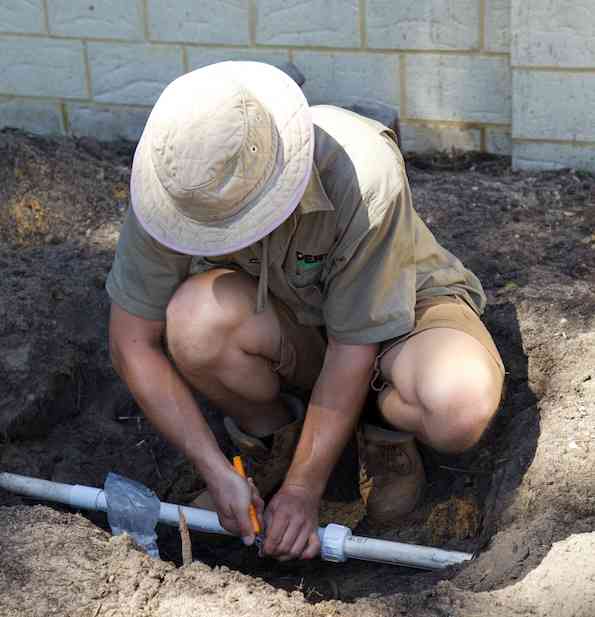 Client Case Study
Alison T. called us before Christmas when she had a landscaper installing a front garden for her. When we first spoke with Alison she wanted to get someone out to analyse her lawn as it was dry and patchy and they couldn't find the problem.
We offered to give her advice over the phone as we were sure from her description that the retic was to blame, but she told us that she checked the retic and everything she could think off and so wisely insisted on having an expert landscaper out to assess the situation.
After a couple of minutes on site, our techinician was able to quickly see the problem and recommend a solution to fix the lawn – the previous landscaper used some poor quality pop-ups which weren't set to properly reach the full lawn area. We installed Toros pop ups with Hunter Mp rotator nozzles to make sure that each sprinkler will reach to water the base of the next one and give the lawn the best coverage. Within a few weeks, the lawn fully recovered and is now beautiful and lush!
Since then, the reticulation system failed again a couple of times due to the original poor installation of the system itself – a reminder that you should always get your system professionally installed with quality materials if you don't want issues like this in your future!
However, our professional technician was able to attend and fix everything within a day, so the story ends happily – which means we haven't needed to go back since!
Can we help improve, fix or install your reticulation?