Specialising in reticulation maintenance and repairs in Perth
If your existing reticulation system is not up to scratch, we can provide the repairs and replacement parts you need. Here are just a few of the services we can provide:
Reticulation system repairs
If your reticulation system is faulty, we can replace solenoid valves, controllers, sprinklers, and damaged pipes. We're also equipped to handle any electrical faults, and solve sprinkler issues and blockages.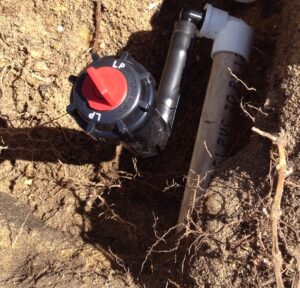 Reticulation maintenance
All lawn irrigation and reticulation systems need regular maintenance to ensure they are working correctly. Allow us to provide a full checkup to ensure controller settings are correct, and there are no faults or leaks.
Reticulation replacement
Sometimes, your reticulation system will just need a complete overhaul. If your reticulation system is old or frequently causing problems, you could save a lot of time and trouble by having a new system installed.
Water-wise solutions
Concerned about your water use? With the correct sprinkler nozzles and durable drip-lines, you can save a lot of water on your lawn irrigation. Just ask us about our water-wise solutions.
---
Expert reticulation repairs and replacements
Let Perth Reticulation ensure your irrigation system is running to its best ability. Whether you need reticulation repairs and maintenance or a completely new reticulation system, you can trust us to provide quality parts, professional installation, and excellent results. Please contact us for a quote.
Alternatively fill up the form below