Reticulation Repairs in Rockingham
We service the entire Rockingham area, delivering expert irrigation and reticulation repairs, servicing, and maintenance.
Need reticulation system repairs in Rockingham?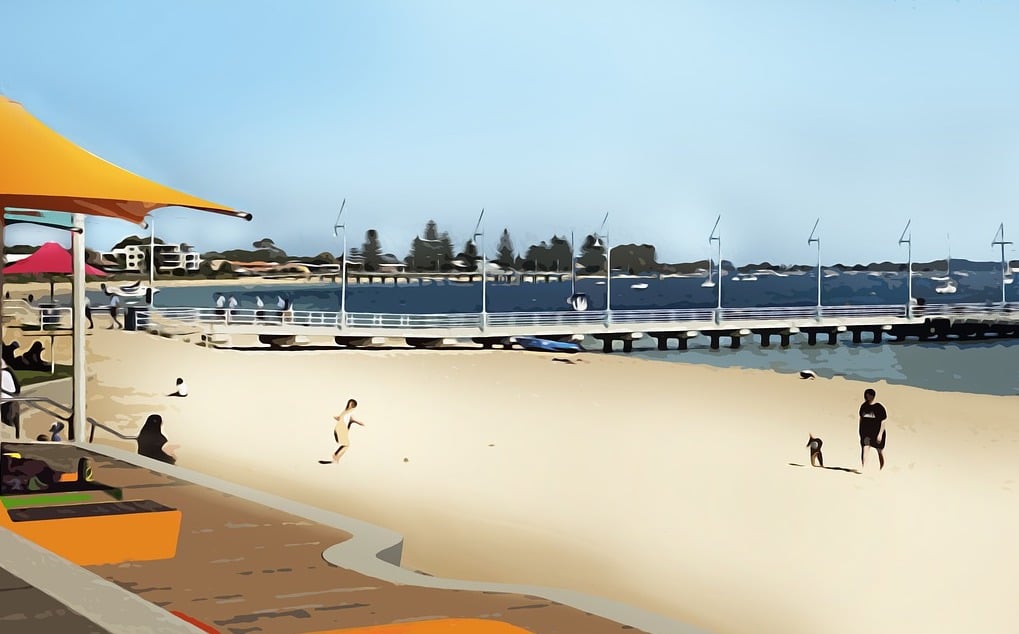 If your retic system won't turn on, your controller is playing up or your water pressure has dropped –  we can fix it.
Our expert Rockingham reticulation technicians can:
locate solenoid values
fix water pressure issues
repair leaking pipes
replace or add sprinklers
repair/replace valves
fix or replace controllers
and more
Keep your lawns and gardens green with a reticulation system that works perfectly – fixed, diagnosed and optimised by our technicians.

Our Reticulation Repair & Servicing Fees
We charge a $150 call-out fee which includes the first 15-mins on site, then it is $35 every 15-minutes after this + parts. 
This covers the labour of an experienced Reticulation Technician, equipped with all tools and equipment required for your service.
If it's broken – we'll fix it!
Full Warranty On Our Work
Experienced, Fully-Equipped Technicians
If It's Retic – We Can Fix It
Expert Reticulation Services
Our technicians know what they are doing and come fully equipped to complete most reticulation repairs and even system extensions during your service.
Friendly, knowledgeable, and honest, they'll make sure that your system is working better than ever.
If our technicians identify a way that we can optimise your system, we'll provide a no-obligation quote to complete any additional work needed.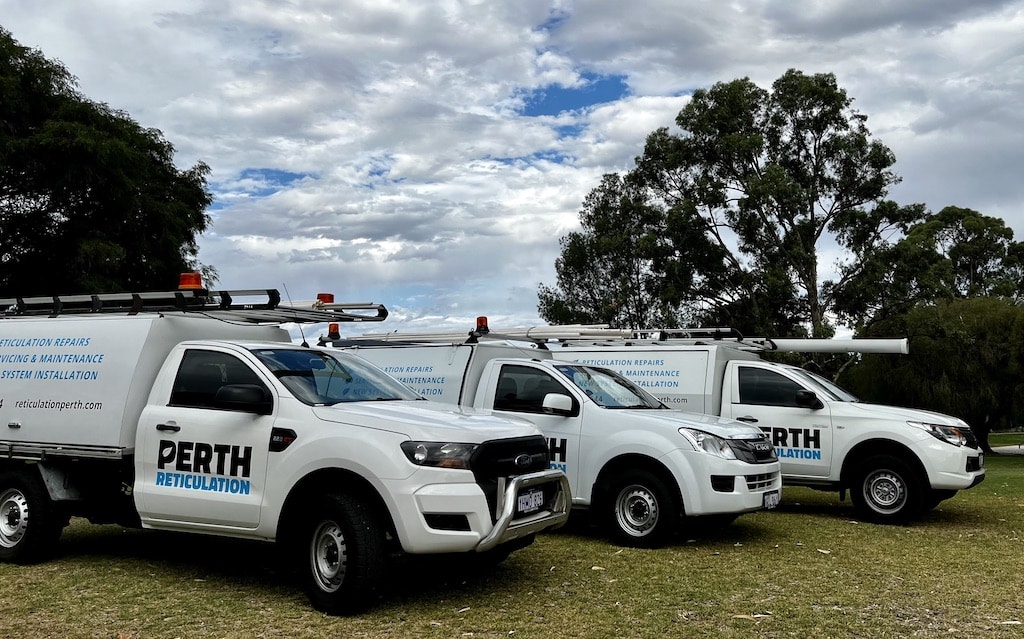 Reticulation Repair & Servicing FAQs
Where do you provide Reticulation repairs in Rockingham?
We provide reticulation services to the whole Rockingham area, from Port Kennedy to Waikiki, Safety Bay, Shoalwater and Rockingham city and East Rockingham.
Just give us a call if you aren't sure you are in our Rockingham service area – we'll always try to help you out if we can!
Can you Quote on my repairs?
We cannot quote on repairs due to the nature of the work, so please let us know at the time of booking if you would like to set a budget labour cap on the works (e.g. maximum 2-hrs onsite).
Our policy is that our technicians will simply keep working until your system is repaired and working perfectly for you!
What types of reticulation repairs can you do?
We can handle all types of reticulation system repairs – from replacing controllers to leaking pipes, locating solenoids or fixing sprinklers and popups.
Alongside repairs we can also provide:
System general health checks to make sure your reticulation system is in good shape

System optimisations; from extensions to cover additional areas or reworking your system to improve coverage

System diagnosis; have an issue that no one has been able to figure out or repair? That's where Perth Reticulation Experts specialises. 
If it's retic – we can do it.
Can you repair commercial reticulation systems or just residential systems?
It doesn't matter whether your system has 4 stations or 100, we can repair, service and maintain all types of irrigation systems. Just let us know at the time of booking if you have a larger system/property so we can send out 2 technicians and make the service much more efficient and cost-effective for you. 
I have reticulation system faults and don't know what is wrong?
If a part isn't working, your system won't turn on, your water bills are showing there is a leak, etc. and you have no idea why – our team will find what is wrong and fix it. 9/10 on the first visit!
We will always look for the root cause and do our best to fix it so it doesn't happen again.  
Can you locate my solenoids?
Absolutely. We are one of the few reticulation companies in Rockingham that are equipped with specialised solenoid locator equipment and our technicians are trained on how to use them effectively.
We also have other ways, thanks to experience, to figure out where they are and what is going on. 
What if I don't know if my reticulation system can be fixed or needs to be totally replaced?
That's ok, our expert reticulation technicians will figure that out for you. Just let us know if you are unsure at the time of booking and we'll make sure the technician knows to repair it on the spot if that is possible/the best option, or assess and provide a quote for a new system if that is the better option.
We don't like putting bandaids on if a long-term solution is required. Our guys will let you know what they recommend – which sometimes might be putting a few bandaids on to get you through summer, and then we use the winter turn-off time to overhaul your system so it's ready to get you through many more summers to come.
Will I need to be home when the technician is here?
Our technicians have a process, and the experience, to figure out what is wrong – you don't need to be there. 
As long as there are no dogs on the property and you are able to leave access to the property open, along with access to the water main/controller etc. then our technicians will be able to attend and do the work required without you being there – not a problem.
For a reliable system – you need the experts
Experienced Technicians | Fully Insured | Waterwise Solutions